Omaha Scanning Services
Do you need help converting your records and documents to a digital format? At Omaha Scanning Services, we offer affordable, high-quality document scanning and other business solutions for all of your conversion and storage needs and project sizes.
Contact Omaha Scanning Services if you need help with document scanning and digitization, records storage, hard drive destruction, or paper shredding.
Comprehensive Document Management Services in Omaha
Our Affordable Scanning and Storage Services Include: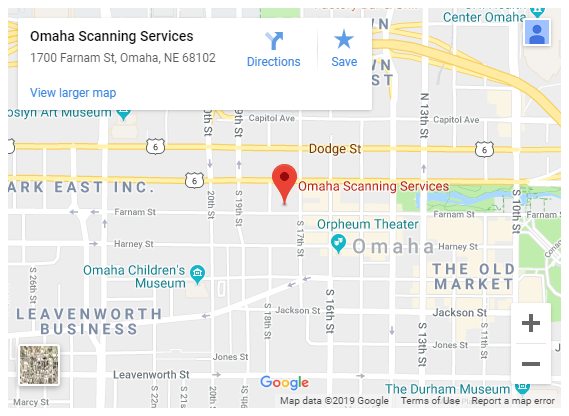 Get Free Quotes on Scanning and Storage Services in Omaha
Document Scanning & Storage Services Throughout Nebraska
If you need to convert your office documents, medical files, or architectural or engineering drawings with OCR or to searchable PDFs, we can help!
We have highly skilled employees, and our local facility offers the best pricing in town! No matter the size of your scanning job, we can assure you that your job will be done correctly and delivered on time.
Converting to a paperless office can increase your company's ability to work faster, be more productive, and help employees find the right information at the right time. Omaha Scanning Services offers expertise any kind of data conversion and can handle any size project.